Location
This years Evoke will again be held at your favourite location AbenteuerHallenKALK in Cologne (Christian-Sünner-Straße 8, 51103 Köln). An old factory hall of the size of 1000sqm, today used as climbing gym and youth sports centre.
Attention: the skate park will not be available as a sleeping hall this year! We found a nice alternative – at least for some sceners. Read more about it here. Other than that it might make sense to consider going for a hotel this year.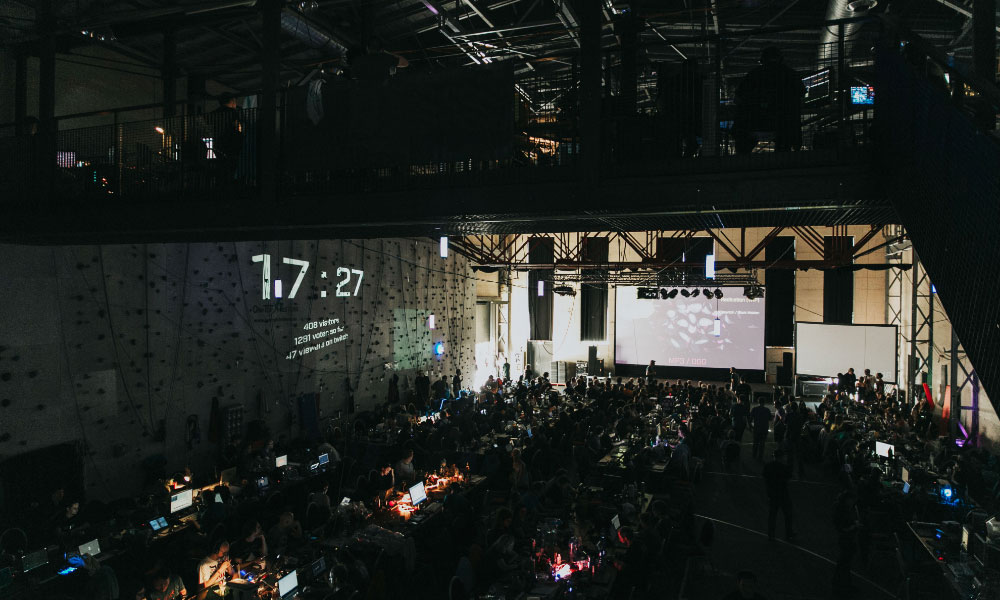 The location provides a big main hall, several seminar/sleeping areas, a nice outdoor area for bbq and catching some sun, as well as showers for all our guests, open day and night. The location is wheelchair friendly. The Abenteurhallen are situated in the borough of Köln-Kalk on an area of partly abandoned industrial buildings. A perfect hideout, again, to exchange ideas and have a beer with fellow sceners.
The nearby supermarkets, shops, restaurants, kebap-, burgerstores and pubs will serve you well with food and all the other stuff you might need. Everything is conveniently within walking distance and we have beer for sale at the partyplace as well (at prices even the fare dodgers among us should be able to afford).
Cologne is a big, but still cozy city at the river Rhine in the western part of Germany, close to the Dutch, Belgian and French borders. Due to the near Köln/Bonn airport and its connections with cheap airlines, it's possible to get there for a very reasonable price from nearly every European metropole. Make sure to book your flight tickets well ahead of time and you can be sure to get to the party cheap and fast. You'll regret it if you won't be there.